Step 6: Hammer The Tube Down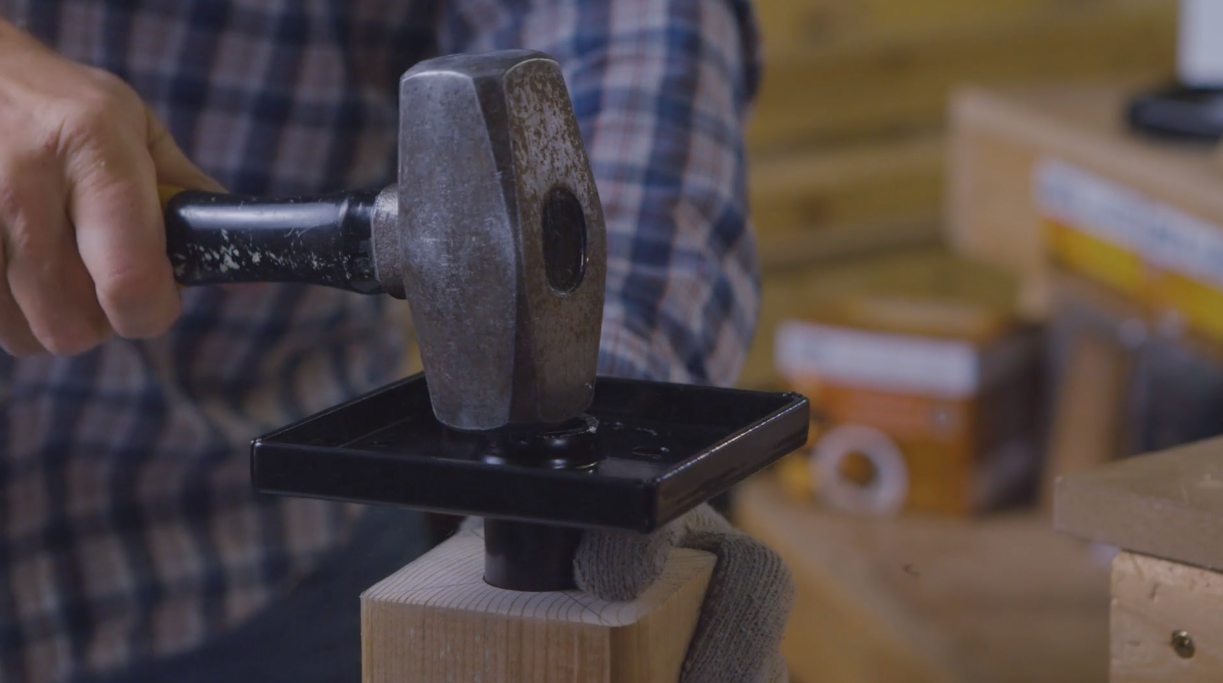 Drive the tube into the center of the wood post with a large mallet.
Use a 3 lbs hammer, like a small sledge hammer because it has the right weight and the head is large enough to cover the whole tube.
Start tapping the tube down into fresh wood. You don't have to strike very hard. Just use gentle but accurate hits straight down over the tube until the base is flush with the post end.
If you were not quite perfect, use the mallet to strike the side of the base until it is flush. There is always enough wriggle room that you make it flush if needed.