Creating Great Deck Design Ideas Starts With Knowledge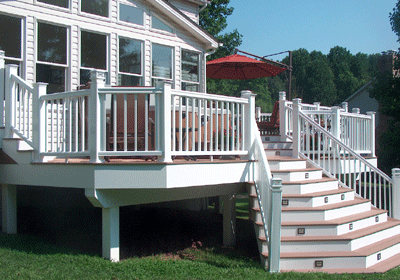 Before you rush off and make mistakes that in the end will cost you money and disappointment, take some time here and learn some of the critical first steps. 
There are a host of topics discussed that will help you conceive and plan the right design for you.

Planning & Building Topics
Location Planning Tips

Principles of Designing

Practical Considerations

Sources For Inspiration


Finishing Touches

Materials To Think Of

Planning & Estimating Tips

Hot Tub And Pools

Decks With Pergolas




Are You Starting To Develop A Sense?
Creating the deck you want is part Artisan and part Technician.
Hopefully this discussion has helped you get a better sense of what you want for your backyard and where to begin.
Home  >  Deck Design Ideas