STEP 1: plan before you building your stairs
Planning the location of deck stairs is a critical first decision. Where will people naturally enter or leave the deck? This will make it much easier for you to know where the best location of your stairway should be.
Foot Traffic Paths
The example shown here is a cascading stair case with a single level deck. Lots of room away from the foot path to set some chairs and a table.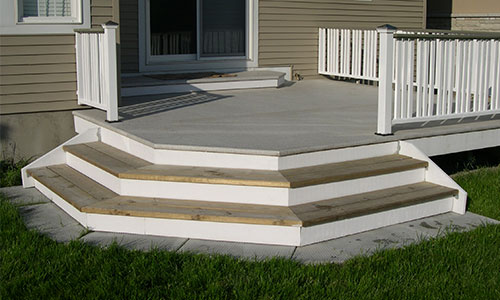 Access to Different Areas

You many need a dedicated set of stairs or multiple sets to distinguish purpose areas on your deck. Doing so makes your space comfortable and easy to get around.
The deck shown here has a first floor elevated deck that is small and more of a "pass through" zone. But having access to the dining area and a lounge area with two separate stairs makes this little deck a gem! Start planning now!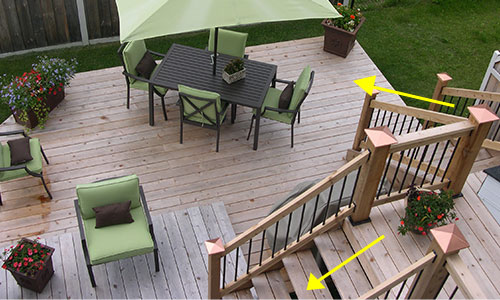 a cheat sheet for stairs

TIPS FOR PERFECT STAIR STRINGER LAYOUT 

​​​​​​

How you layout your stringers depends on the style of your stairs.