Styles of Decks
Start thinking of the different styles of decks that appeal to you, your home and your climate.
Before you place that call to the lumber yard take a pause and consider the style of deck you want.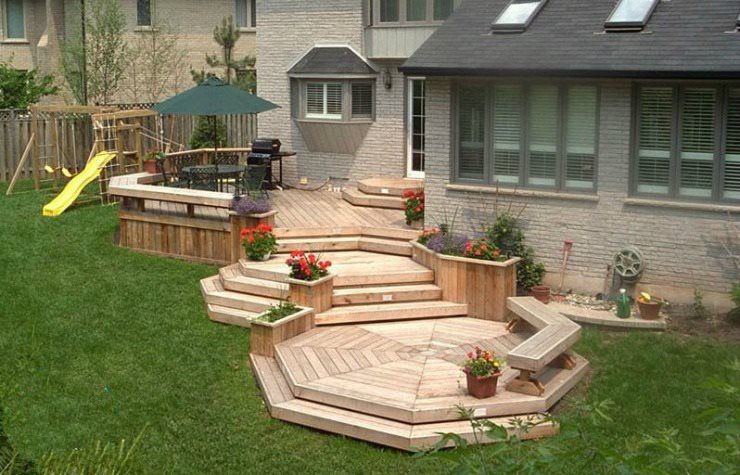 The look and feel of your deck will change drastically by simply switching materials from pressure treated to say cedar, composite, hardwood or vinyl.
The shape you choose affects how easily people can move around and which areas will get used the most or in some cases, never used at all.
Another important question to ask yourself is how to design and build a deck around water features like a hot tubs or a pool.  Even a rooftop patio can become a cozy outdoor living space under the right circumstances.
Your choices will matter so, trust me, you will want to get it all sorted out before you begin. 

Shapes & Levels & Material Types
Materials, shape, elevations and desired functions of your deck should dictate its own unique style.
Effects of Material Selection - Shape and Elevation - Waterproofed Deck Surfaces
Incorporating Spas and Pools - Create Practical Shaded Decks
Have You Narrowed Down The Type Of Deck You Want?
Consider your deck as an architectural extension of your home.
The style of your deck can enhance or detract from the presentation of your home. So it's important to spend time getting this stage right.  Good building.