Attaching Stair Treads to Stringers
There are several ways you can attach treads to stringers.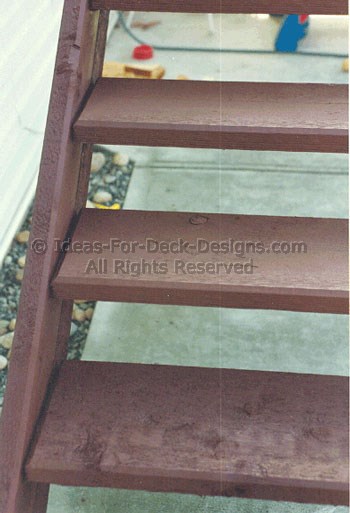 As long as the materials and spans meet the code minimum requirements you can build your stairs with some creativity.
The picture here shows a solid stringer with treads connected by an undermounted metal bracket for a very clean look.
Combined with an open rise it is quite stylish. Just keep in mind the IRC only allows a maximum of 4" opening in any rise.
So this design might not work for your area.
Let's get down to business!
Recommended Connection Methods
Solid Stringer or a Notched Stringer
An Alternative to Wood 2x4 Cleats or Ledgers
If you have no restrictions regarding open rises you may wish to use a metal bracket to connect the treads. The treads have to be able to span the maximum allowable distance of 36".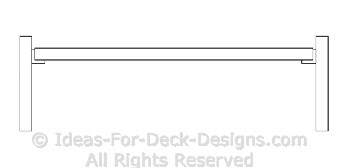 Some Other Great Reading
These are tried, tested and true methods of attaching stair treads to stringers. You have a few styles you can use depending on the look you prefer.