Wood Posts, Wet Soil, A Predictable Outcome
Are you building a fence or a deck, or maybe you're a traditional pole frame builder and you've kept the tradition of building pole barns alive? 
One thing you know, or you will learn very quickly is that wood and soil do not mix.  You are putting two materials together, wood fiber and bacteria, that consume wood and the eventual outcome is destruction.
If your project is small and insignificant, maybe you don't mind. 
But if you could build your project so it would literally last a lifetime - and the solution to make that possible was so inexpensive, wouldn't you want do it? 
What you will learn today is that wood preservation is much more than soaking wood with chemicals.  The best solution is simple and affordable and chemical free.
We had a chance to talk to the guy that dreamed this unique wood post protection system up and we thought you might like it too.  Anything is possible. 
Whether you are an aspiring entrepreneur, or a homeowner you will want to learn how this solution can help you regardless. l guarantee that you will find this informative.

About The Author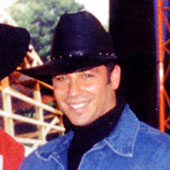 Ken McDonnell is based in Pottsville, Pennsylvania.  In 1997 he was building single family homes when he was offered a position with a "Pole Barn" construction company and it changed the course of his life.

He quickly realized that the "achilles heel" of all pole frame constructed buildings was the susceptibility each post (sunk into the ground) had to eventually, or quickly rot.

Like all classic entrepreneurs Ken saw a solution and he set out to make a positive contribution to his industry.  Or as the late great Steve Jobs once said, he decided to try and make a small "dent in the universe".  We believe Ken has done just that.

His patented Post Protector™ has become an accepted part of industry for building pole frame buildings.  But it's even better than that.  The post protector is appreciated by fence builders, deck builders and homeowners across the country.
But let's let Ken tell you about it.  Read on...