Shadow Rail Connectors and Stair Railings
by Johanna
(CT, USA)
My husband and I have been replacing our deck and are at the point of installing the deck and stair railings. We're using the Titan Deck Post Anchors and the Shadow Rail Connectors.

Can the Shadow Rail Connectors be used for the stair railings?

If so, are there any differences in the techniques used to install the stair railings compared to the deck railings?

So far, I love the ease of installation and the look of the deck post anchors and the rail connectors.


---
Editor's Comments
The rail connectors are designed specifically for standard deck rails - that means 90 degree connections to the post.
Whereas a stair rail connects to the posts at somewhere between 33° and 38°. So the end of the 2x4 rail when cut at an angle creates a longer surface than if its a straight 90 degree cross cut.
The manufacturer, Titan Building Products released a beautiful stair rail connector in 2016. It's available in black and white polycarbonate. It perfectly matches the cross section of a 2x4 cut at a 35° angle. And it looks great even if you cut the 2x4 at a 33° or up to a 38° angle.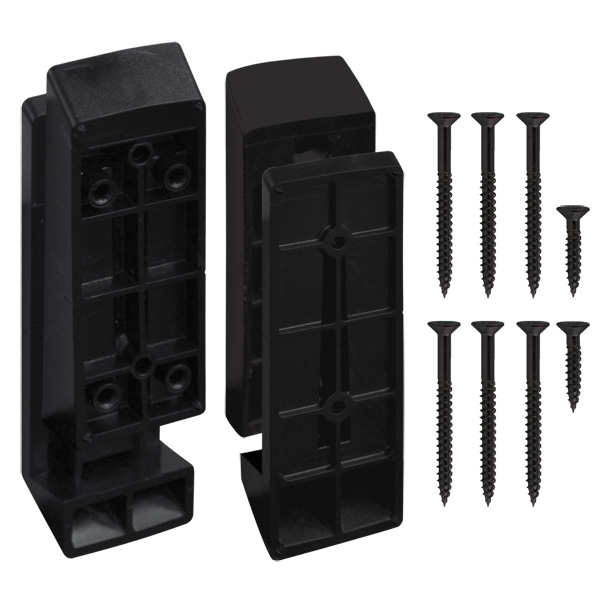 You should
check it
out at the DecksGo store. There is no other solution that looks as flawless and elegant nor as fast and easy to install regardless of your skill level.