Using Deck Foot Anchor For Shed Platform
by Edward
(Hartland, WI, USA)
Can use your product to build a 14'x 14' shed. basically build a deck for the shed to sit on.


Editor's Comments
The Titan Deck Foot Anchor is a great solution for floor decks that support a shed in your backyard.
The only thing to think about is the weight of the shed and the contents you plan to keep inside. The typical rule of thumb for a deck is to place the footings at six feet apart (on center). But if the shed is particularly light and you do not expect to have a lot of weight on the platform you could safely extend that distance to seven or eight feet.
But it is always wise to plan for the worst case scenario and following the six foot rule is wise.
Here is a deck foot anchor layout guide that is helpful for decks but applies equally for shed platforms.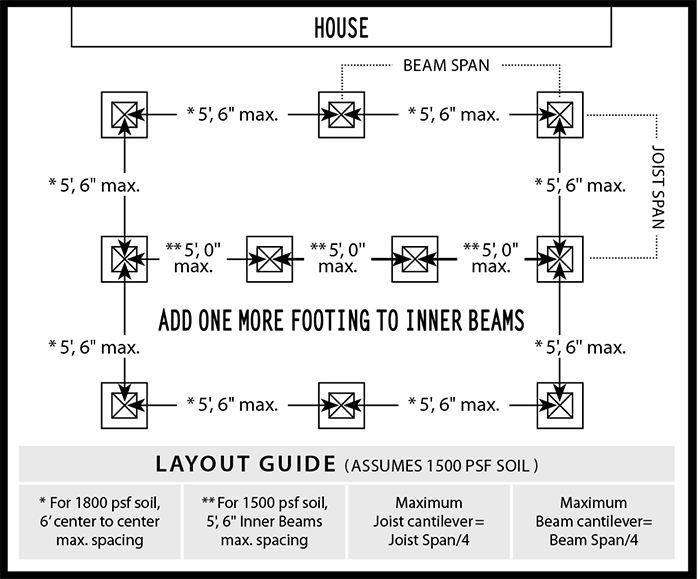 Once you have built the platform you can install your shed right on top just like this...