Why is my deck falling apart after cleaning?
by John Doe
(New Jersey)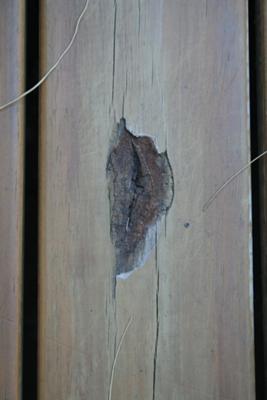 Apparent Dry Rot in First Deck Board
Last year I paid my neighbor to clean and paint my backyard deck. Ever since he did it i see holes popping up and cracks appearing. Might he have done the job wrong? Should there be some seal applied to it?

I'm starting to get worried. Also, what kind of wood filler should I get?


Home  >  Deck Maintenance And Repair Forum  >  Why Is My Deck Falling Apart
">