Off went the old wood railing and on went new composite decking with a two tone color picture frame to give the space some visual appeal and define the deck surface.
Notice that Hai installed the Snap Lock balusters using a method often seen indoors where the foot of the baluster is actually fastened to the landing or floor surface.
He also employed the two tone color trick to the hand rail which was a nice touch.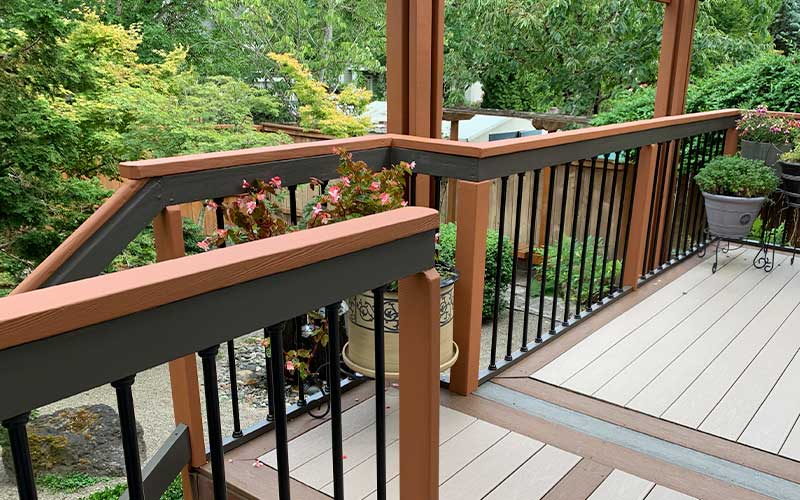 Two tone colors add a nice visual contrast.