Profit From A Better Looking Deck
There is much more to framing a deck than cutting and banging a bunch of joists together. 
Yes, many inexperienced builders will do just that. 
However, if you are serious about building and designing a beautiful deck that will dazzle your family,friends or clients, raise your work above the crowd and save you money then continue to read this article.
You will learn how to size up the underlying structure of a deck so that you never have to rip a single expensive composite board. 
This means reducing wasted material to almost zero and a decking surface that looks like it would in the show room. 
Oh yeah, and it means more profit on each job.
About The Author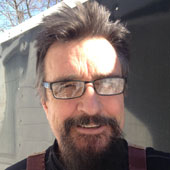 Barnett Construction

Richard Barnett is based in Ottawa, Illinois and has twenty years of experience building beautiful decks that make any home shine.
He is also a highly experienced general contractor specializing in custom home building and renovations of all kinds. 
A true professional and a perfectionist.