You must prepare the surface of the deck properly before the TileDek membrane can be installed.
Make sure deck surface is made of 3/4" tongue and groove plywood, glued and screwed to the joists.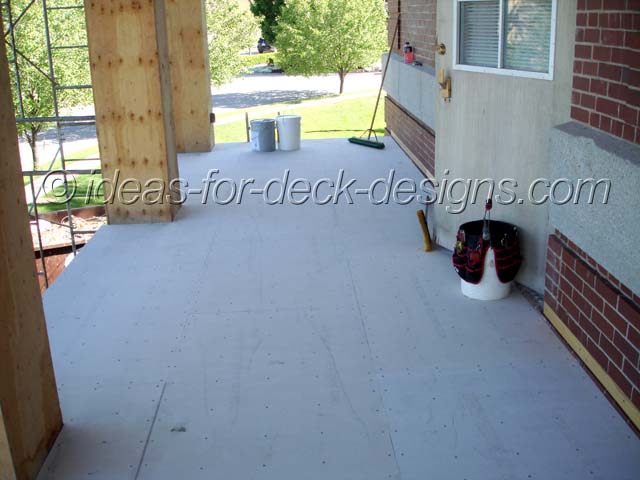 It's possible to install TileDek membrane directly to plywood but this requires filling all knots and low areas with fast setting cement floor leveling compound and sanding smooth all joints and rough spots.
Even better to use is cementitious fiber board. Durock is one brand but there are others. Cement board makes an excellent substrate.
If you have a helpful tip you would like to share just contact us. If we publish it we will be sure to credit you and link back to your site.
 Previous: Building a Balcony Deck (Step 1)                                         Next: Installing Cement Board (Step 3)