Here are the key points below to remember: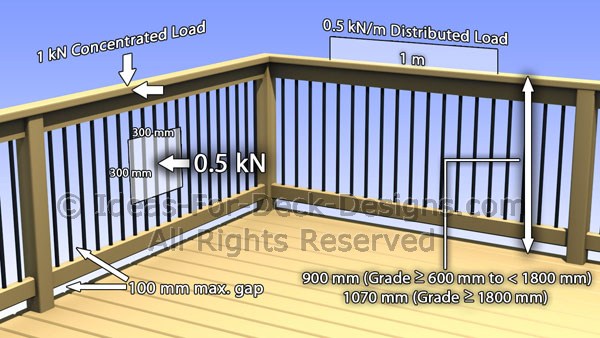 From another country? Check out residential building code standards for railings in:
Also keep in mind, that in some Canadian provinces you can be assured that your wood railing is code compliant if it is built according to drawings shown in appendices to the code. The Ontario Building Code has something called the SB-7 Guidelines as an example.
This does not prevent you from using other styles and materials but these would have to be shown to comply with the basic design railing loads described above.
Those are the critical load values for residential guard rails to keep in mind. But this is a big topic and there is a lot more to learn.
Some Essential Reading For You...

How High To Build Your Railing