Titan Deck Foot Anchor and IRC Code For Free Standing Decks
by John Doyle
(Waldorf, Charles County, Maryland)
Does the Titan deck foot meet all IRC building code requirements for footings (floating deck only). The county planning board must have this information. They do specify concrete footings but when asked about Titan, said it must meet IRC requirements.


Editor's Comments
The Deck Foot Anchor is designed for free standing or floating decks that are not ledger attached. This makes it a great solution for any deck that is 6' or less above grade particularly if the deck is built long after the house has been built. This is because you can avoid all the challenges and expense of breaking the building envelope and connecting and flashing the ledger connection. It is also an excellent solution for above ground pool decks that usually require a lot of footings.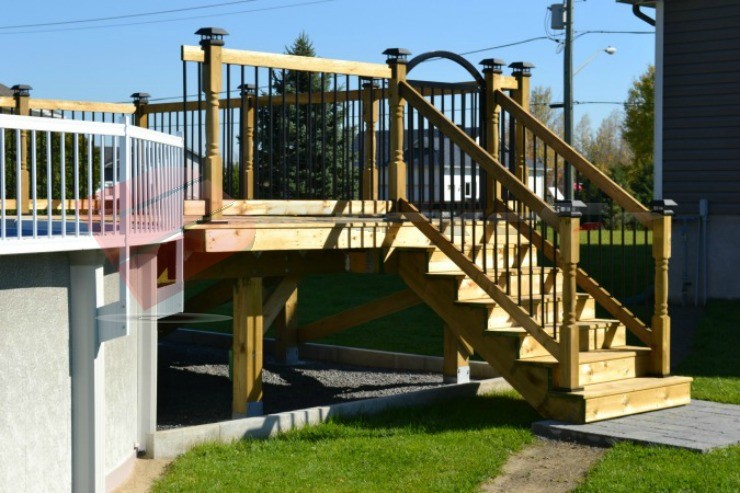 Residential Code Issues
The Deck Foot Anchor is permissible for free standing decks just like concrete deck blocks are permissible and this is set out under
Section 403.1.3.1 Exception 3.
There is a helpful
article on this at Finehomebuilding.com
Testing and Performance Issues
The footing itself has been loaded and tested for determining its maximum compression load capacity which is an impressive 19,000 lbs - far more than the average soil bearing capacity of 1800-2000 psf. You can
get a copy of the engineering report here.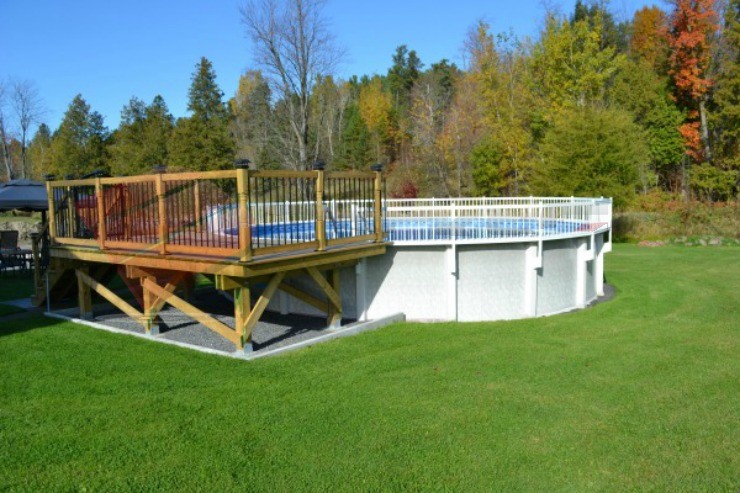 How To Use It
Given that your soil bearing capacity is the weakest element in the process it is recommended that footings be placed at 6' on center spacing given the footings load plate is one square foot. We have done the math on the tributary zone based on that size of footing so you don't have to worry but you could calculate it yourself by
reading this popular article.
You can also get a
copy of the instructions
to show you common layout plans.