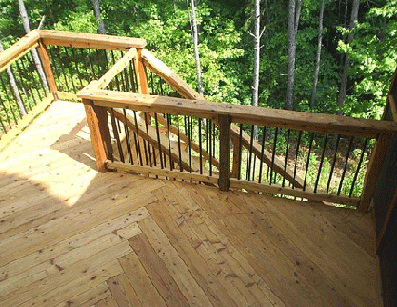 The most common wood deck material is from the soft woods species. They are easy to work with and less expensive than denser species.
But if you thought cedar, pine or redwood were all you had to choose from, think again.
Why Choose Another Species?

Other types of soft woods can be harder, more resistant to insects, rot and have a different look or grain pattern.
Let's take a look at a comparison of each of the different soft woods you can use for your decking starting from the most common to the lesser known types.
Pressure treated wood has evolved a lot so we wrote a separate page for the that.
So there you go, a fairly detailed summary of the most common soft wood deck material there is on the market today.
Some Other Great Reading: