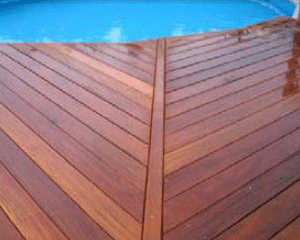 Hardwood deck material is fairly new concept in North America. Less so in other parts of the world where exotic hardwoods are native.
Even so, Ipe and Cumaru were the first two hardwood species to gain interest in the decking market..
But over the last tens years or so there has been an explosion of interest in many other hardwoods for building decks.
Other Species Can Offer Similar Performance At Lower Cost
While Ipe is the gold standard for outdoor decking it's also are the most expensive. But maybe you don't need decking to last 100 years. Well, some of these other species are easily good for 25 years, untreated and cost much less!
Let's take a tour of all the hardwood deck material to choose from.
There you have it. A summary of the most common hardwood deck material on the market today.
Some Other Great Reading: