Trust A Real Builder
If you're thinking of building a deck or doing something to improve your backyard space, you are at the right place.
We have real construction experience - over twenty years.
Hundreds of decks (and even custom homes) later, we are here to share a wealth of knowledge with you to help you on your deck building journey.
We have have even developed and brought new innovative building products to market - that solve problems people everywhere face on the job site.
About The Editor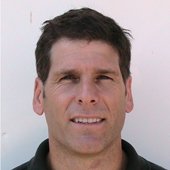 Richard Bergman
Rich started his first contracting company at age 21 but began swinging a hammer much earlier than that and comes from a family of builders and engineers.
He shares his first hand experience from job sites. He is a creative force and innovator of building products and he loves to help people build and design to their true potential.