Install Cement Board - DeckTile Job
If the deck is smooth, it's time to install cement board over top. Cement board like Durock or other brands is a very stable material and makes an excellent substrate for a tile deck.
Bed of Thinset Mortar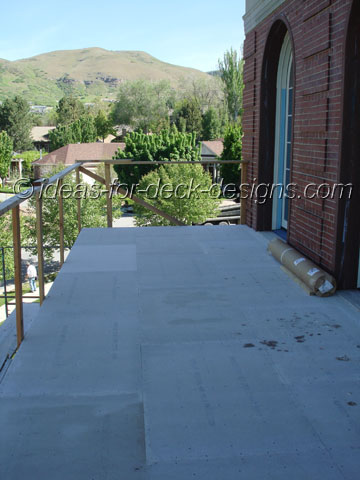 A bed of thinset mortar must be applied. TileDek has a recommended brand. This is a crucial step.
The boards then have to be set close together but not touching. A 3mm (1/8") gap is best and then use the recommended screws set at 6" apart along the perimeter and 8" on joists.
The mortar should cure properly before you apply the membrane over the cement board.