Worried About Durability?

Bamboo decking may not have been something you would have considered as a viable material for your deck.  But exterior grade bamboo is now available - and with a 20 year limited warranty.  More on that later.  But first...

You have probably looked closely at other more common products like composites, or pressure treated, cedar and exotics.  So what makes bamboo different? Let's take  a closer look.
The first thoughts people have are often:
What is it?
How durable will it be?
How does it do in different climates?
All great questions and exactly what I set out to try to find some answers on and get a better idea of the future of bamboo decking in the residential deck world. 

Things Have Changed Over The Last Five Years

As little as five years ago, there was not really any proven bamboo decking material for outdoor applications.

Early products from other manufacturers that were around five years ago have long since disappeared because of the demanding outdoor conditions.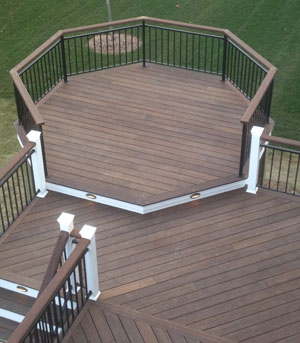 What was needed was a re-think on how to manufacture bamboo decking so as maximize all its great attributes - and minimize it's weaknesses.